Share The Tobian Language School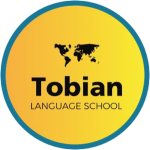 Thank you for considering Tobian Language School as the perfect gift for those who you care about.
With our gift certificates, you can give them the gift of language and empower them to achieve their language learning goals.
Click "See All Courses" to explore our selection of courses or "Buy Now" to purchase a gift certificate today.
We can't wait to help them on their language learning journey.