Become A Tobian Language School Partner
Improve Reach and Exporsure:
By partnering with the Tobian Language School, you gain access to our established student and alumni networks.
This network access provides a platform to showcase your services to a receptive audience interested in language education.
Collaborative marketing efforts, such as joint campaigns and cross-promotions, have the chance to further amplify your visibility, ensuring that your brand and offerings are reaching a broader audience.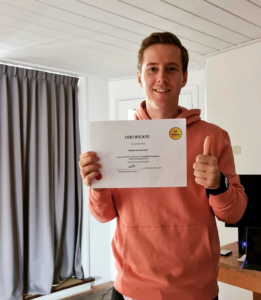 Grow Your Reputation and Resources:
Being associated with a reputable language institution like Tobian elevates your reputation in the eyes of potential clients, customers, and stakeholders.
Access to Tobian's specialized knowledge, curriculum, and educational resources enriches your offerings, enabling you to provide enhanced services.
Moreover, the collaborative synergy between your services and Tobian's language education creates an environment for innovative ideas to flourish.
Mutual support, problem-solving, and shared insights can result in mutual growth and development.
Monthly Newsletter Readers
Through community involvement, our partnership becomes a more active participant in our platforms, contributing to goodwill and positively impacting our mutual brand images.
The ability to offer solutions specifically tailored to Tobian Language School's needs and preferences is a testament to the adaptable nature of the partnership.
This collaborative approach also paves the way for sustainable growth, wherein both entities evolve together, nurturing ongoing collaboration and capitalizing on long-term opportunities.
Becoming a partner with Tobian Language School offers numerous benefits for both parties involved. Here's a concise overview of the advantages:
Wider Audience Reach: Access an engaged student and alumni network for targeted service exposure.
Boosted Credibility: Elevate your reputation by aligning with a reputable language school.
Collaborative Marketing: Joint campaigns, events, and cross-promotion enhance visibility.
Resource Access: Tap into Tobian's specialized knowledge and educational materials.
Program Synergy: Create complementary offerings for mutual growth.
Networking: Forge valuable professional connections within the school's network.
Diversified Revenue: Generate new income streams through shared ventures.
Innovation Hub: Exchange ideas and bring fresh perspectives to the table.
Mutual Support: Collaborate on challenges and leverage each other's strengths.
Community Engagement: Enhance local involvement and brand image.
Tailored Solutions: Customize services to cater to specific school and student needs.
Sustainable Growth: Nurture ongoing collaboration and long-term opportunities."